The New Ecolique Line
99% ingredients
of natural origin
In accordance with nature,
in accordance with EU directives!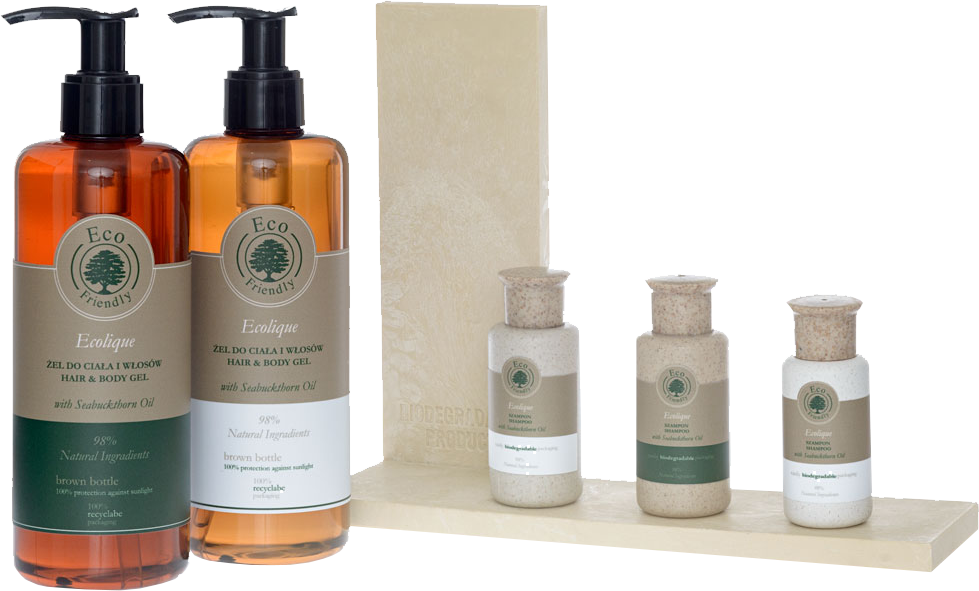 Discount coupon for the first purchase!
You buy ecological products,
you get a discount right away!
What stands out
the Ecolique line by Lanwar?
The predominant share of
the substance of natural origin
in the composition of cosmetics
High biodegradability
packaging
Maximum security use
for hotel guests
and the environment
The highest quality of
the product at an affordable price
The new formulas of the ECOLIQUE products are based at least 98% on substances of natural origin.
THANKS TO THIS, WE WAS MANAGED TO ELIMINATE FROM THE COMPOSITION:
PARABENS, as it is suspected that they may have a detrimental effect on our health and skin.

ANIMAL INGREDIENTS, we have eliminated animal products from the composition.

BHA (butylhydroxyanisole, 2-tert-butyl-4-methoxyphenol), which is suspected of causing hormonal disorders.

PHTHALATES, which are suspected of causing hormonal imbalance.

PLASTIC MICROGRANULES
In the ECOLIQUE line, we have used BIODEGRADABLE packaging, which significantly reduces the share of plastic in the hotel.
We used packaging made of newly developed materials based on blends of artificial polymers and polymers of natural, plant origin. Polymers are made of sugars, starch, plant parts such as straw, bran - thanks to this, they are easily biodegradable under the influence of the natural environment, mainly water.